11 April Fools' Day Pranks to Pull on Just About Everyone
April 1st isn't just the mark of a new month. It's also April Fools' Day — a day when you get to pull pranks on your friends, family, co-workers, and significant others. While pulling pranks on people can be tricky, everyone knows a sense of humor is crucial to any kind of relationship. So why not celebrate the day by sharing a few laughs?
The following ideas are all for simple, easy, and most importantly, harmless pranks. These tricks will cause some exasperated eye-rolling and hopefully a few chuckles, but nothing more serious than that. And who knows? Your friend may even be inspired to get in on the pranks themselves.
So be sure to skim through the suggestions below, choose your favorite one, and get to work!
BUT be sure to watch your own back both at work and at home.
No one is safe on April Fools' Day!
1. Set the clocks an hour ahead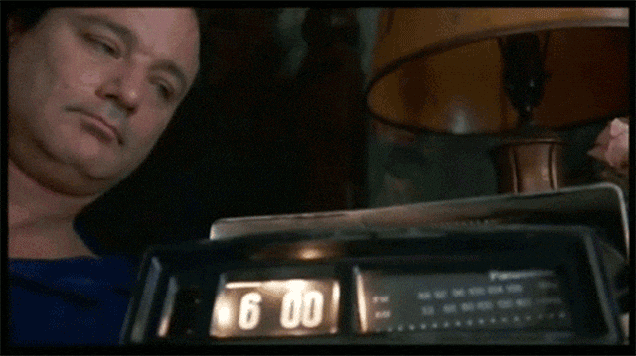 Set all the clocks an hour ahead and adjust your partner's alarm accordingly. When they wake up and start getting ready, tell them the real time. But before they have a chance to get mad, tell them you'll be making (or taking them out for) a good breakfast. That way, you'll actually get some quality time out of that extra hour.
2. Place a mannequin in their bed
This is great if you've got a pretty good relationship going with your roommate and know that they're able handle a good scare. Get a dummy, mannequin or some other kind of doll and tuck it into bed next to them. Then gently tap your significant other awake from the side where the mannequin is laying. When they roll over and open their eyes, they'll get an unexpected wake up call. Just make sure you're also nearby to assure them it's all a joke.
3. Put Pop-Its under the toilet seat
Again, if you know your victim can handle a good scare, this would be a funny route to take. Lift up the toilet seat and line Pop-Its under the rim. Gently place the toilet seat back down, being careful not to set any off. This is sure to work if your other half actually sits down on the seat in the wee hours of the A.M. Check out this video of how the prank works, along with some other gems you can do with Pop-Its!
4. Head in a Jar
Hungry? Scare those fridge-bound famished food foragers with a head in a jar! Using a photo editor, two pictures are blended together to create flat image of a head, which is then laminated and submerged in a jar. When the flattened image in inserted into the curved jar, along with the distortion from the water, gives the illusion of a decapitated head in a jar of preserving fluid. This one takes some time and creativity, but it's definitely worth it! You could even put it on your booze shelf! Here's how you do it!
5. Mess with their shower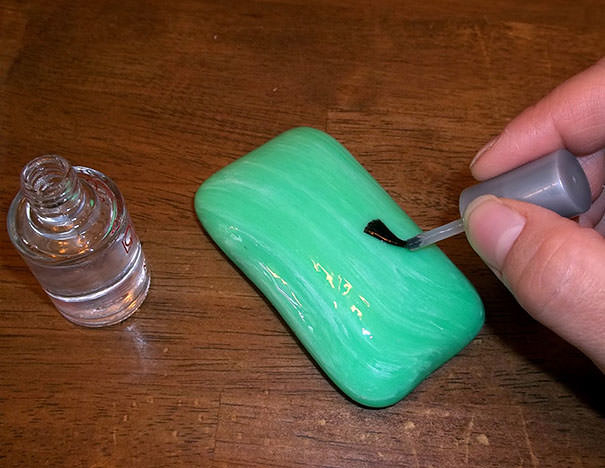 These are always pretty great. You could start by going over their bar of soap with clear nail polish and leaving it in the shower. The soap won't lather. Are they using body wash from the bottle? Try wrapping some plastic wrap under the cap to prevent the soap from pouring out!
6. Serve sweet instead of salty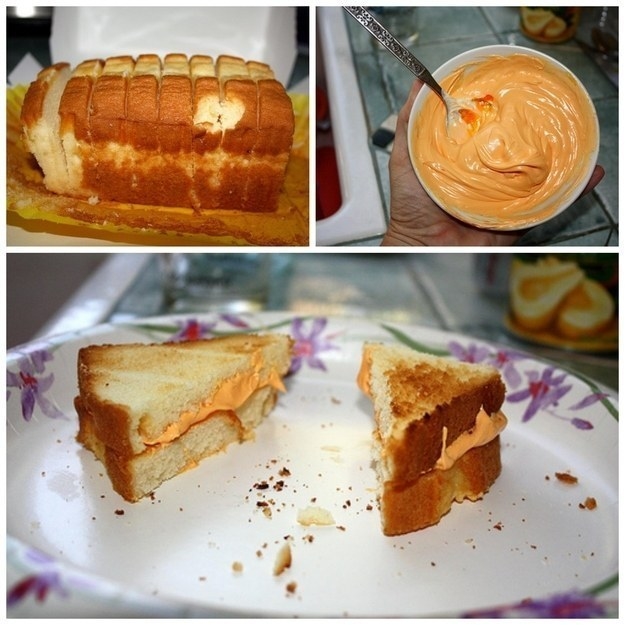 Try making a fake grilled cheese out of pound cake and frosting!
7. Serve salty instead of sweet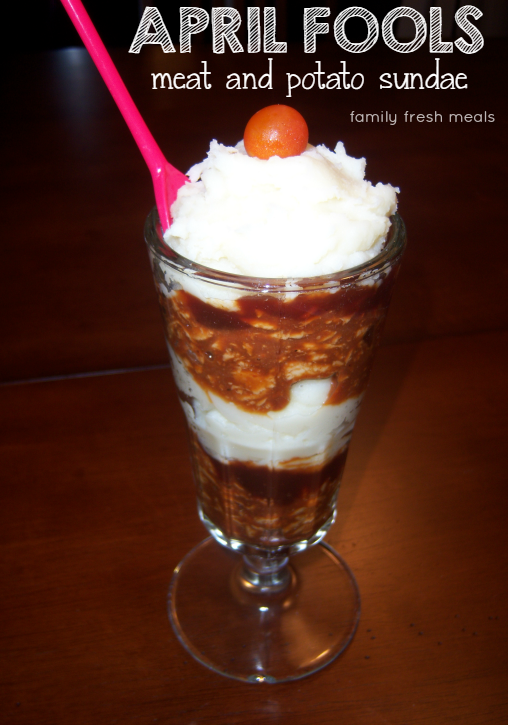 We found this gem and thought it was pretty creative! Instructions can be found here!
8. Add dye under your faucet cap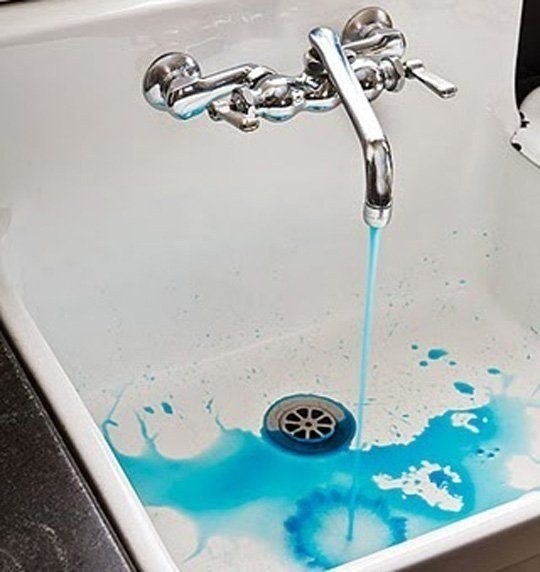 Personally, we would have gone with yellow. Unscrew the cap to the faucet, put a pellet from an Easter egg kit under it, then screw the cap back on.
10. Blind mouse
This prank is super simple. Just stick a little bit of tape over the laser on the bottom of the mouse and it will stop working. Most people won't think to turn it upside down and look for a good long while. This one's a charm if you work at a computer store. (cough)
11. You're so punn-E
We all love puns. Hide some actual brownies somewhere in the work kitchen, then shoot everyone a message saying "I brought brownies", but place cut-out Es on brown construction paper in sight.
Then when your colleagues get into the kitchen they'll be able to smell brownies, but all they'll be able to see is a rather disappointing collection of brown Es.
Got any good prank stories you'd like to share? Leave us some suggestions in the comments below!